This is my friend, Julia, who I met when we both worked at Paper Source in the Fall of 2008.  She is a truly amazing and talented artist.  She lives in a cool house in historic downtown Annapolis with her husband and son, and is within walking distance of all the shops and restaurants that make historic Annapolis a coveted place to be, no matter what time of year.  I went to see her yesterday and catch up with what she's been up to.  I admire her work SO much.  So here's what she's been creating:

She used alcohol inks to decorate these white finished tiles in amazing designs.  On some she used a black sharpie to outline the some of the designs.  I love the intricate work she has done on the small 1" tiles.

Julia uses scraps of anything and everything to create her art.  In this photo she is making her husband a Valentine's Day gift.  The base is her son's old and broken ipod case.  She dismantled it, painted it, and has all of the other parts tucked away for use on other projects.  The item she is holding in her hand is an old camera lens, which will make the face of her design.  So cool that she recycles stuff from her every day life to incorporate into her art projects.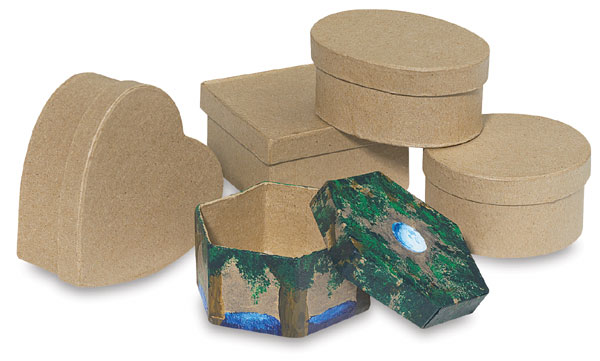 Then she does really cool things with plain white craft boxes about 4" square (couldn't find an image online, so pretend that square box in the background is white).

She cuts a window out of the top of the box, glues the top of the box to the bottom, and creates a diorama inside with papers, photos, and painted art tiles and decorates the outside with papers, beads, gems and all sorts of other "doodads" as she would say.  They are SO beautiful and the photos don't do them justice.

They are all so uniquely decorated, no one looks like the other ones.
The backs and sides of the boxes are decorated just as beautifully as the inside.
Julia, thank you so much for sharing your art with me, and for allowing me to show it here.  
You are so creative and talented.  I want you to always remember that.